Empava 71" Whirlpool Bathtub with Waterfall Faucet
Product Price
$2,273.57
Product Review Score
4.66 out of 5 stars
184 reviews
When you order through these links, we may earn a commission at no additional cost to you.
Additional Product Details
[SPECIFICATIONS] Outer Dimensions: 71 in. W x 47 in. D x 27 in. H, 177 gallons of water capacity, UL Certified Motor. Pre-installed US standard 120V Power Cord, 11 amps breaker required. With 3 years limited manufacture warranty.
[PREMIUM QUALITY] The acrylic whirlpool tub featuring acrylic reinforced with fiberglass and supported with a stainless-steel frame makes the bearing capacity is up to 900 LBS. The double walled reinforce design bringing maximum insulation and keeping water at its desired temperature longer.
[WATER JETS & PUMP] The Empava Whirlpool tub complete 16 water jets, 6 jets in lumbar region, 6 jets in body region, 4 jets in foot region. Control the head of jets can adjust the flow rate and the angle of inflow. The 1.5HP water pump provides an ample power for the jet system, surround and soothe the entire body.
[EASY TO OPERATE] The ergonomic control knobs are designed for simplicity and ease. Our specialized showerhead has 3 soothing spray settings and the 47" length stainless steel retractable hose offers you the most flexibility.
[EASY TO INSTALL] With the chrome polished drain, waterfall faucet, knobs, 45" length showerhead, pillow and jets. The Empava whirlpool tub accessories are pre-drilled and pre-installed. Perfect for any ages, any genders to enjoy SPA-Like comfort in own home.
[MODERN DESIGN] The rectangular design and defined lines will complement any bathroom decor. The timeless, classic double ended design offers comfort with its lumbar arch to support your body. The Textured, slip-resistant tub floor for added safety.
[SAFE & FRIENDLY] Featuring 60 minutes auto shut off protection technology to prevent the pump failures, that make it works longer. if there is not enough water in the whirlpool bathtub the pump cannot be started.
Our Policies
Secure Checkout

Guaranteed safe & secure

Easy Returns

Fast & easy product returns
More options on eBay...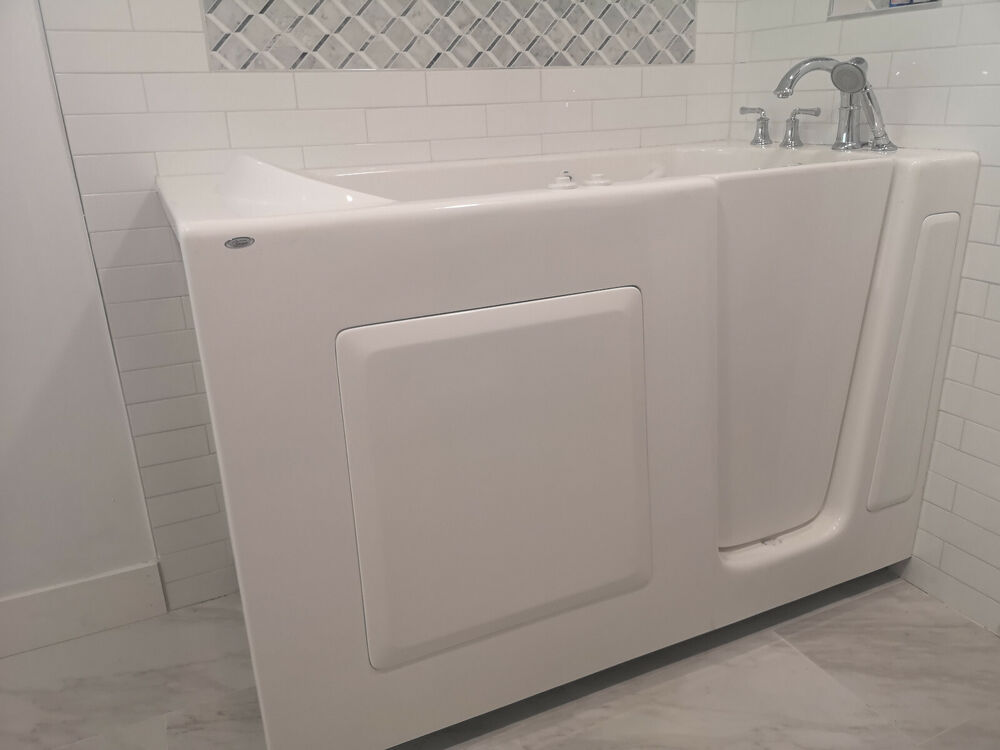 60 x 30" Walk-in Whirlpool Fiberglass Bathtub with Faucet and Heater D3060KX-RW
When you order through these links, we may earn a commission at no additional cost to you.